A changing climate impacts you. How can you make an impact on climate change?
This past month, Wake-Up Call has had the fantastic opportunity to work together with the Täby chapter of the Swedish Society for Nature Conservation (SSNC) and three university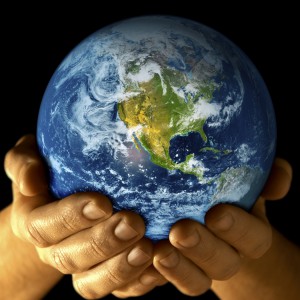 students from Stockholm University's student SSNC chapter Symbios, in their development of a climate education and action programme for first and second year Gymnasium students at Täby Enskilda Gymnasium.
The goal of the pilot project, "Världens Bästa", is to transform the school to a place where students become aware of what must be done to achieve a sustainable future, inspire them to want to change the current climate trajectory, and give them the tools and confidence to take on the challenge themselves through concrete project development.
Världens Bästa began with the cabaret Sweet Dreams presented by the Swedish Society for Nature Conservation, which dramatized several of the current environmental and climate issues that we face today, and raised questions for the students to ponder in the coming weeks.
Three lectures were then developed and presented by three master students in the geographical and bio-ecological sciences at Stockholm University. These lectures focused upon the role of oceans, the Arctic, and global forests in our climate system and how a changing climate will effect these three carbon regulators. Afterwards the students discussed four different climate problems and were asked to identify the pros and cons associated with each. Finally they acted as representatives to petition for support from the United Nations.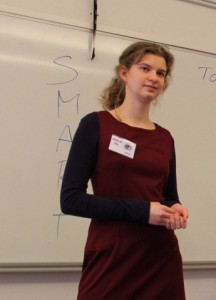 The next step was to hear what youth are already doing around the world and to have the students develop their own projects! Wake-Up Call was invited to hold our Youth Climate Action seminar and our Redesign the World workshop! It was a fantastic day!  (See our blogpost Täby Enskilda Gymnasium Redesigns their World for more details)
We look forward to the project fair finale the 27th of November when Pella Thiel, chairperson for SSNC Värmdö and a skilled nature guide, will hold a final inspirational speech and the students will all have a chance to present the projects they developed during the Redesign the World workshops with Wake-Up Call!
Wake-Up Call and the organizing team for Världens Bästa! look forward to the possibility to implement this project at other schools in Täby and the rest of Sweden.
It has been a fantastic project to be a part of, thank you for the invitation, Världens Bästa!