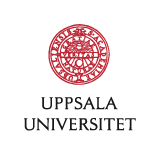 Wake Up Call has been working as agents for change long before we founded the enterprise in early 2009, and we've been doing so as part of "Civil Society".
"Civil Society" is a sector that works on problems that traditional business and policy makes are failing to solve. NGOs, Educational Institutions, Think Tanks, Activist Groups, and Social Entrepreneurs can all be placed in this huge and diverse chunk of society.
If added up, the founders of Wake Up Call has been working full time as parts of civil society for 10 years. From pushing political agendas in European Parliament and the UN climate process, to educating and inspiring thousands of people at schools, businesses and organizations throughout Europe. No wonder we've been asked to talk about the role of Civil Society in the fight for sustainability.



In mid-August, Sven went to beautiful Uppsala to give a lecture and a workshop on this very topic to selected students of technology from all across Europe in a summer course program called BEST. Of course he couldn't resist letting the students create business ideas that could improve the world and good ideas were abundant as usual. This time they were quite technical, "surprise surprise".
One idea was a household recycling system for water, leading used water from laundry machines and dishwashers to toilets. Another idea was to create a pool of electric smart cars in an Italian city.