Our ultimate mission is to catalyse the development of a new generation of empowered young people that can take the lead in the transition to a socially, ecologically and economically sustainable society. In other words, Wake-Up Call strives to ignite a generation of young people to bring forth a prosperous, just and sustainable future for all.
We strive to:
Inspire young people to take action on urgent global challenges they face today and to use opportunities those challenges present them with.
Empower young people with the training, coaching, and support needed to thrive as global citizens, leaders, and change agents in the 21st century.
Engage young people in their local issues, particular to their community, as well as national, regional and global challenges that bring our generation closer together.
Download Wake-Up Call's identity document
Our Method
We work to inspire young people to be brave enough to face the serious realities of the world around them without sinking into anxiety or denial.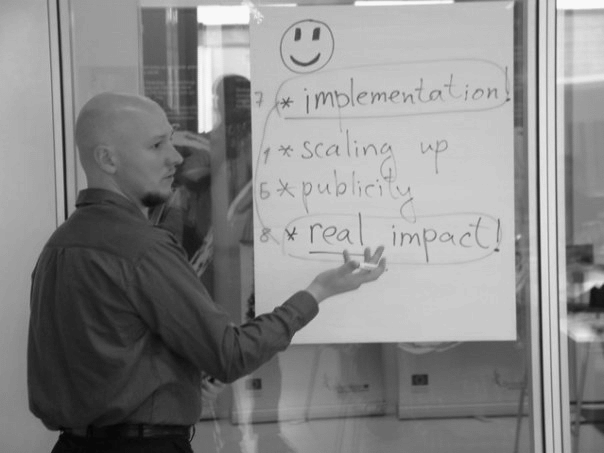 To help young people stand tall and bold and dare to approach huge issues like climate change in a positive and constructive way, we empower them with skills and tools that we found working for ourselves: story telling, project management, rethinking the world and sharing positive examples.
Thus we help inspire a new generation of young leaders in many different areas: Civil Society, Business & Industry, Government & Politics, Culture & Education. We firmly believe that our generation can and will take the lead in the transition to a socially, ecologically and economically sustainable society.
How do we do this?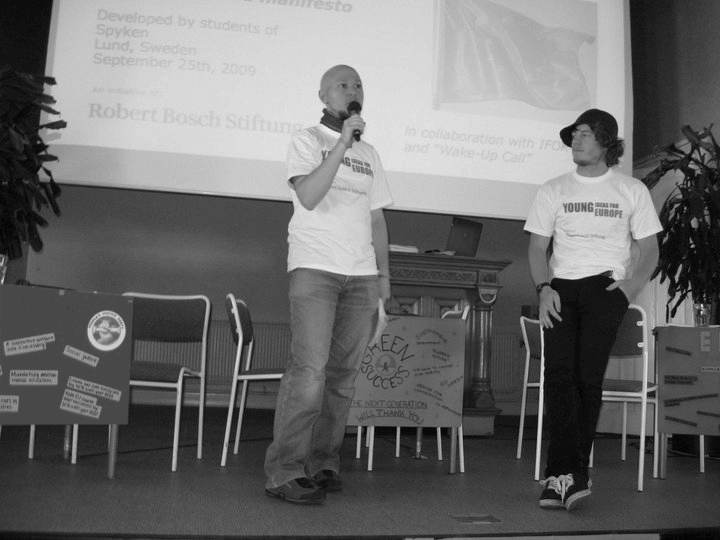 We tell the story of a global society in change. We tell the story of the modern, international engagement that is attracting new, mainstream groups of people. We share success stories of young people all over the world stepping up to our common challenges. We do this as presenters, as guest speakers and as panelists.
Thus Wake-Up Call brings a fresh wind of reality into your classroom or your organisation. Being quite young helps us to pick the right tone with our youth audience and create a relaxed and positive attitude while communicating the most serious global issues and challenges. Our engagement with the youth climate movement and our vast contact network help us integrate even the small-scale and local project ideas into a bigger context of the global youth in action. A visit from Wake-Up Call can give you a full theme day on climate and sustainability or be a perfect practical help for all students who want to try their wings in the real world – be it a school project, work practice or a course examination work.
Our multimedia presentations about climate and environment, youth leadership, social entrepreneurship and our workshop "Redesign the World" are all aimed to help young people start their own initiatives, based on what they are interested in doing. We introduce planning and collaboration tools throughout the process and help youth with tips for successful project implementation.
Our presentations and workshops tour in Sweden and other countries in Europe (including Finland, Poland, Germany, Latvia, Russia and Ukraine, among others) in 2009–12 gave over 7,000 young people in schools and organisations new inspiration, tools, skills and new opportunities to kick-start ideas and projects for a better world.